Community Amenities
Security | Location/Easy Commute | View | Boat Houses | Lawn Irrigation Pumps | Boat Slips | Community Pavilion | Fishing | New Construction | Boat/Trailer Storage | Hiking Trails | CareFlite | Affordable HOA Dues



Security: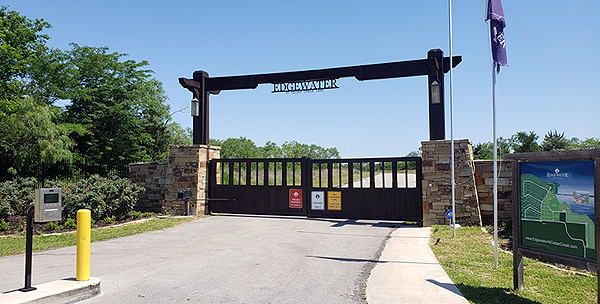 Edgewater is a gated community for your safety. The 3 entrance gates can be operated via a car clicker, a telephone, a cell phone app, a call box, or a keypad.
Guests are asked to use the main entrance (i.e., gate #2). It has a call box that has a directory of all the homeowners that currently live in Edgewater. Just look for the name of the homeowner you want to visit.
Construction contractors with big trucks and/or trailers are required to use gate #1 or gate #3.
Upon exiting, no code is needed. Just drive up to the gate, wait a few seconds, and the gate will open automatically.
Location / Easy commute to the metroplex: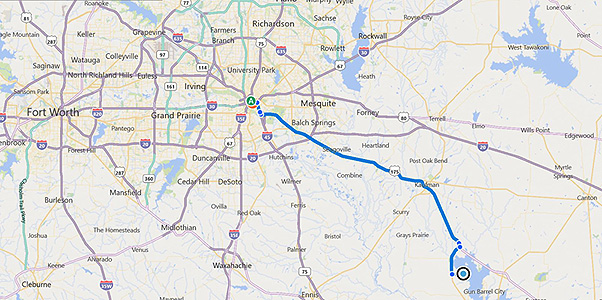 Edgewater is only 45 minutes from downtown Dallas. This means you get more time for you to relax and enjoy the lake, instead of spending your time in traffic commuting back and forth to work, watch a play, or any of your favorite activities.
Moreover, unlike many other subdivisions on Cedar Creek Lake which are on the East or South side of the lake, Edgewater is on the North-West side of the lake. This means you get to be on the lake without a very long "go around the lake" drive.
Finally, unlike I-20, I-30, I-35, or US-75 that are heavily travelled and have heavy stop-and-go traffic, US-175 is rather lightly travelled and you can easily go the speed limit of 70 mph.
View: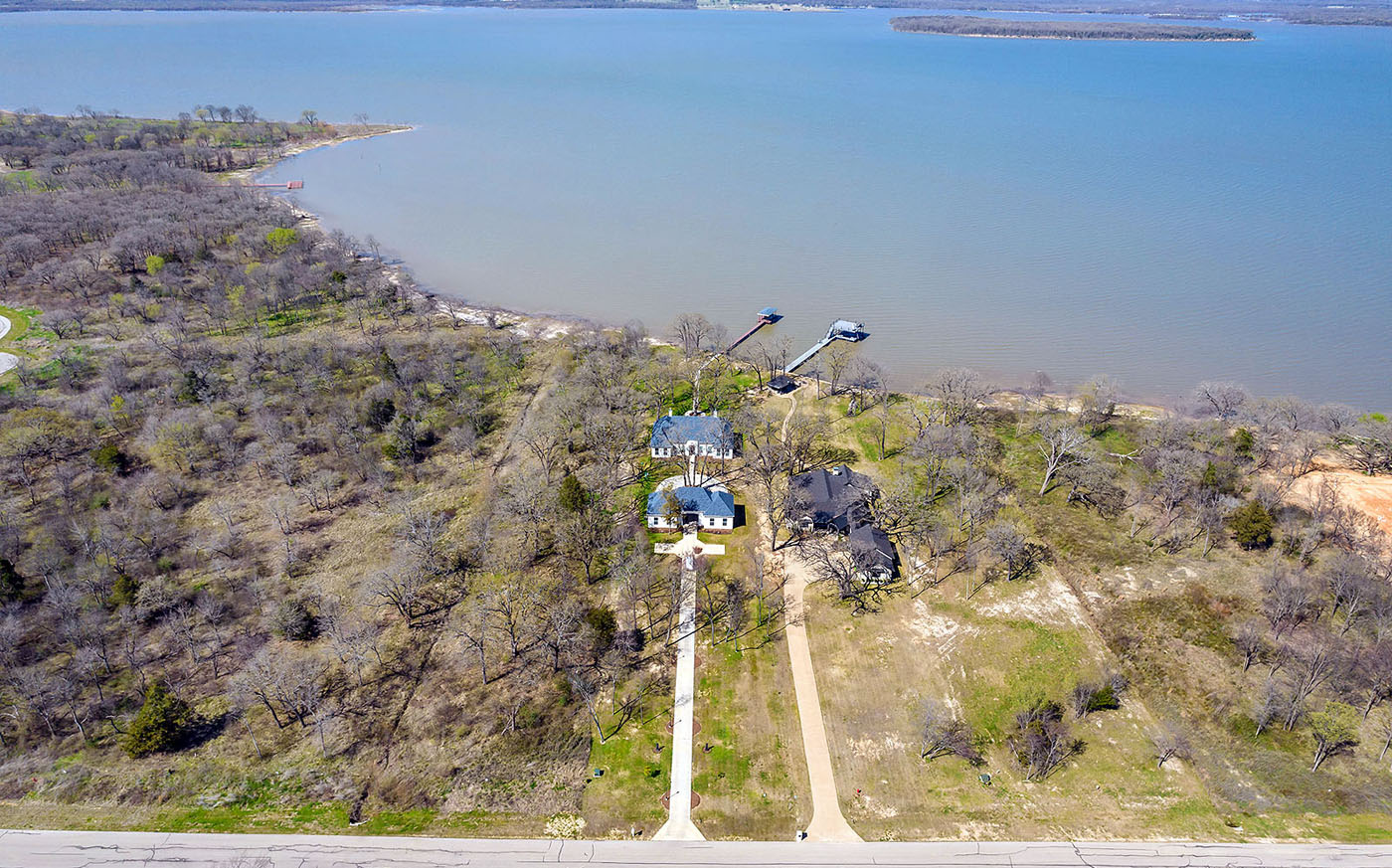 Edgewater at Cedar Creek boasts amazing open water views.
Unlike many other subdivisions on the lake which sit on tiny canals or narrow coves (which means that many waterfront houses hardly see any water, and instead have a view of their neighbor's backyard, or a kitchen window), Edgewater's waterfront properties have an open and unobstructed view of the lake that is over 2 miles away.
Moreover, even some of our water access properties get to enjoy a beautiful view of the lake.
Finally, being on the north side of the lake, our water is not very busy with boats and jetskis. This means more quite and pleasant water.
Boat Houses: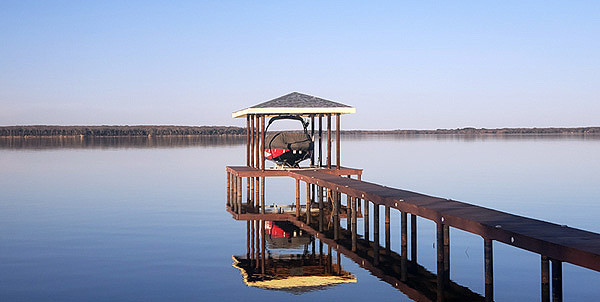 Private boat docks/houses are permitted for all waterfront properties.
You do not have to find a boat launch, or wait at a boat ramp to enjoy the lake. Just push a button to lower your boat lift; and in just a few minutes, you can start to enjoy the water.
Moreover, waterfront lots represented as "dockable" meet the current Tarrant Regional Water District (TRWD) requirements. Just ask your architect to draw the blueprints, get a permit from the TRWD, and hire your preferred contractor to execute the project.
Finally, with your boat (and/or jetski) housed on your property, you don't have to keep it at a storage facility where you can't keep and eye on it.
Lawn Irrigation Pumps: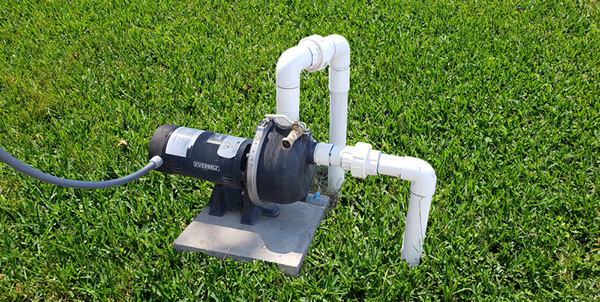 The Tarrant Regional Water District (TRWD) allows waterfront properties to have a pump for lawn irrigation.
Isn't wondeful that you don't have a pay a fortune for the water company in order for you to water your lawn?
Just get a permit from the TRWD, have a licensed irrigator draw your sprinkler design, and hire your preferred contactor to install your system.
You can even submit a copy of your plat to RainBird, and one of their licensed irrigator will design your sprinkler system for free. This is a great option for those homeowners that prefer the DIY approach.
Boat Slips: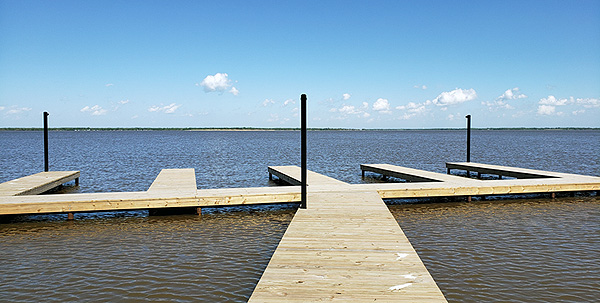 At Edgewater, whether you own your own boat dock, boat house, or you don't have one altogether, we believe that you should be able to enjoy your water activities with your friends and neighbors.
When a guest comes to visit on a boat or jetski, or it's time for you to take a break from fishing or wakeboarding, or it's time to have lunch, you can park your boat for free in one of our community boat slips.
There is no need for reservation. They are used on a first come, first serve basis. The address is 9533 E. Shoreline Ct., Kemp, TX 75143
Please note that no overnight parking is allowed in any of the community boat slips.
Community Pavilion and Fire Pit: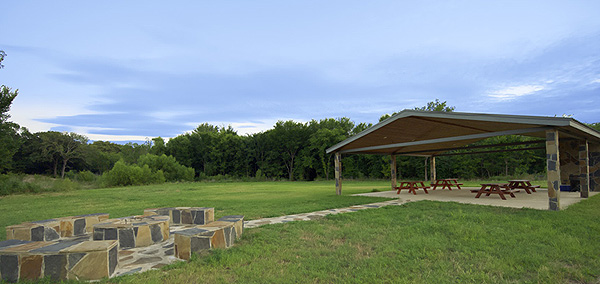 Our current community Pavilion is rather modest, yet is still great for relaxing by the water or to host a family get together overlooking the lake.
However, Edgewater's board of directors recognized that the pavilion that the developer built is not as useful as we would like it to be.
Therefore, Edgewater is in the process of raising the money to fund a new club house located at 9535 E. Shoreline Ct., Kemp, TX 75143
The project (which is scheduled for 2024) will have a new asphalted driveway and parking, iron fence for security and safety, swimming pool, playground, gym, airconditioned club house with kitchen and restroom.
Fishing: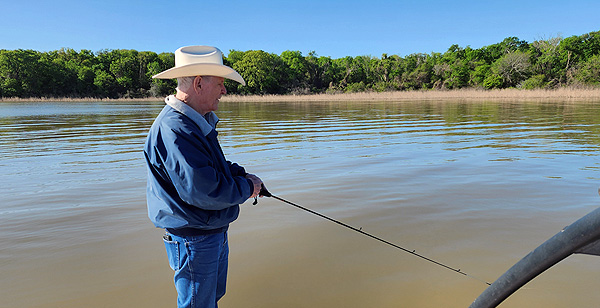 Catfish, white bass, and hybrid striped bass fishing is excellent on Cedar Creek Lake, and largemouth bass and crappie fishing is good.
Most submerged vegetation is located in the backs of coves in the lower end of the reservoir. Look for submersed islands across the lake from the confluence of Clear and Caney creeks. White and hybrid bass are plentiful in the spring, and anglers can follow birds to find their schools. You can also find largemouth bass in coves with submerged weeds in the lower third of Cedar Creek Lake. Catfish action is good year round.
Get your fishing licence, your fishing pole, your favorite bait, and enjoy great time fishing.
New Construction: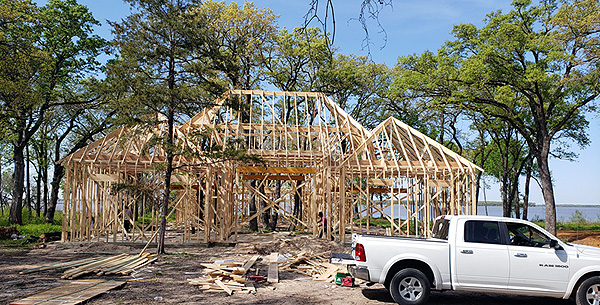 Many other subdivisions force their residents to choose from a very short list of "preferred" builders. They also mandate using one of a handful of floorplans and elevations choices. Not to mention the very limited list of colors and materials from which they can choose. Not at Edgewater.
At Edgewater, you can custom build your dream house on your own lot and when you are ready for it. There is no time limit on when you start building, or which contactor you choose to hire.
Also, as long as the architect of your choice follows the very few design elements that are outlined in our documents, you can have an endless choice of designs, colors, and materials.
Boat/Trailer Storage: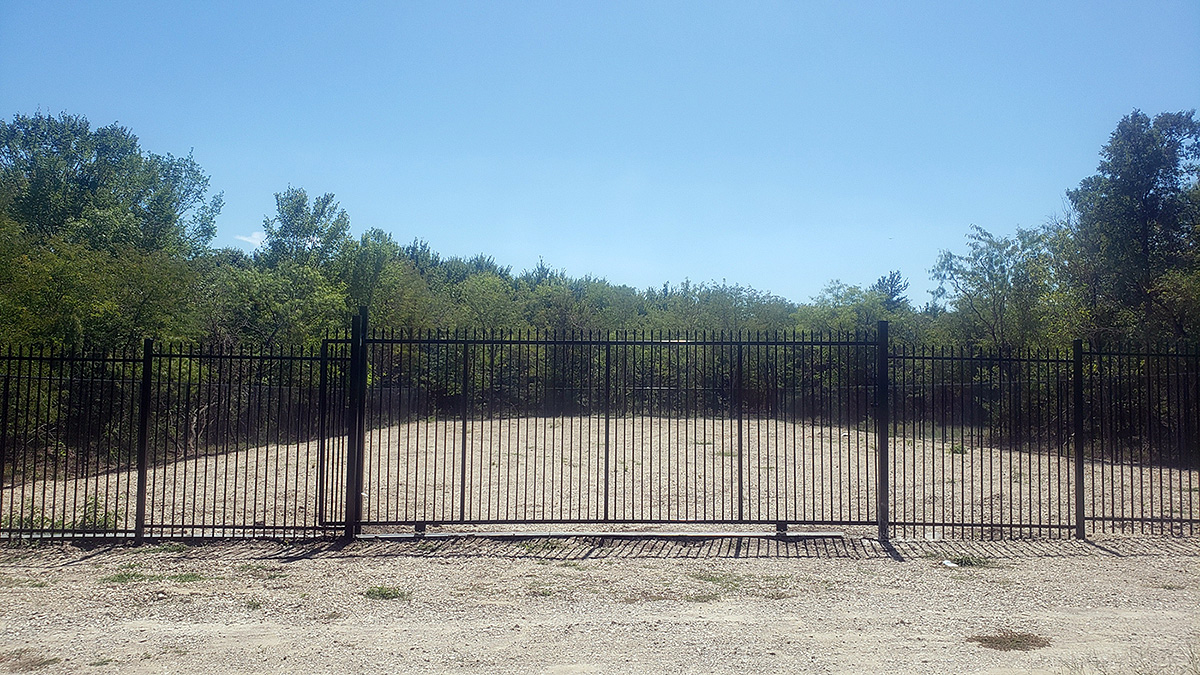 We offer a boat/trailer storage area for our HOA members for $300 per year. Our storage lot has 40 spots for you to store your boat or trailer. These spots are allotted for those residents who choose to store their boat/trailer at Edgewater where they can keep a close eye on it. Spot are awarded on a first come, first serve basis.
Our boat/trailer storage area is fenced and secured with a gate. Only tenants have access to this area. It is located at 9537 E. Shoreline Ct., Kemp, TX 75143.
If you are interested in storing your boat/trailer in one of our spots, please visit the corresponding page on this website under About > Boat/Trailer Storage
Hiking Trails: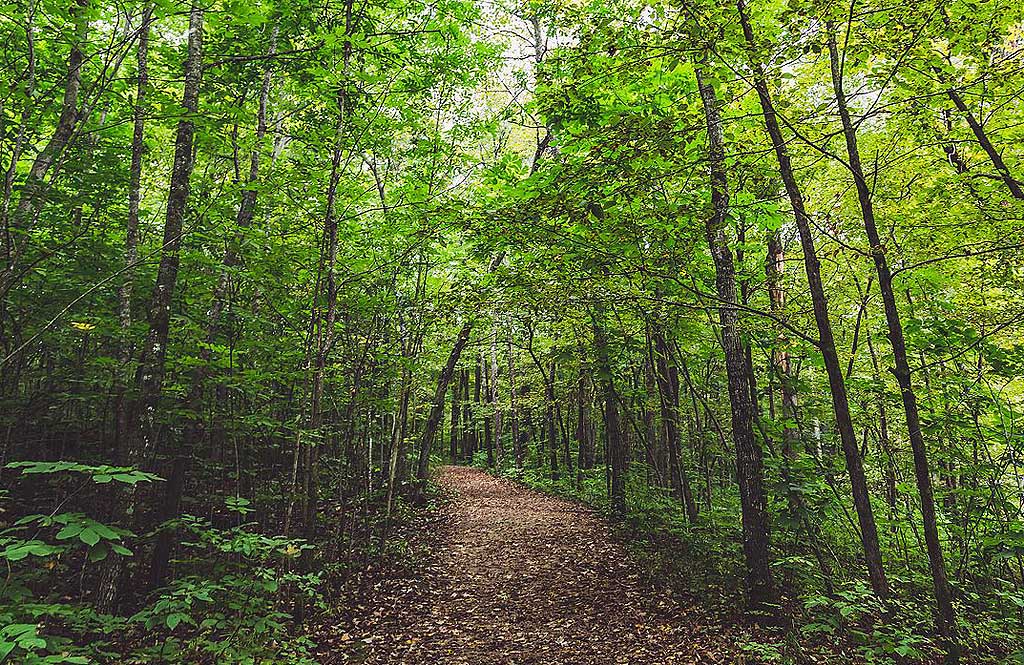 Whether you want to take a hike, jog, walk your dog, ride your bicycle, or drive your golf cart, we have 5 trails for you.
Each trail is marked by a colored arrow (green, yellow, blue, red, and orange). Those same arrows are also displayed every few yards on a tree along the trail in a way that will help you stay on the trail.
Finally, those same arrow colors are mapped on the trail map to indicate each of the trails.
More details about each trail can be found on a sign located at each end of the trail itself, as well as on a link on this website under Maps > Trails Map
CareFlite: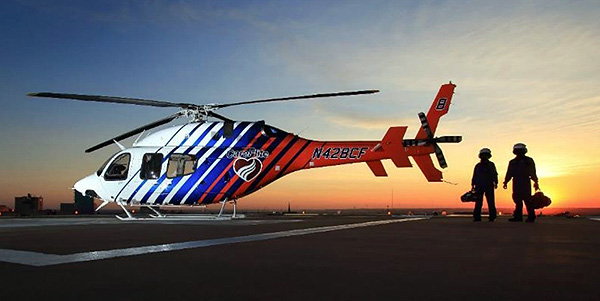 Living at Edgewater far away from Dallas and its hustle and bustle and its problems doesn't mean you don't get fast and efficient transport to the best medical facilities (if you ever should need them).
Edgewater has partnered with CareFlite to offer its members a helipad landing site for CareFlite's emergency transport helicopters.
Moreover, your HOA membership includes a CareFlite Air & Ground Ambulance Service membership at no extra cost to all residents.
This CareFlite membership protects Edgewater HOA members (and their family members living in their household) against out of pocket costs for medically necessary transports.
Affordable HOA Dues: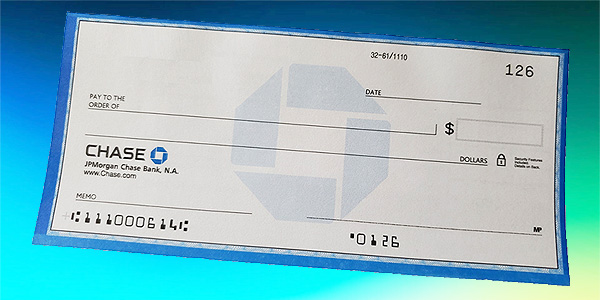 Unlike many other subdivisions that charge thousands of dollars per year or hundreds of dollars per months, Edgewater's HOA gives you peace of mind for your property for only $750 per year for community maintenance and landscaping.
The $750 annual general assessment covers all taxes, all utilities (e.g. water, electricity, Internet, security), all maintenance routine contracts (e.g. mowing, plants and trees pruning, sprinkler system, hiking trail clearing, trash pickup, gate), all fees (legal, accounting, property management).
Finally, a small portion of your dues are used to cover all unexpected repairs and small improvement projects.